Company
Who we are?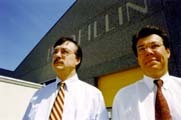 Family owned capital company, Profillin is pursuing a textile and recycling activity rooting in several generations of expertise. The present managing directors are Jean-Luc Hooghe and Dominique Hooghe.
Who are our customers?
spinning, mills, weavers, wadding, needle punching, flocking, carpet manufacturers, automotive industry, compounders, building industry, etc.
What we are doing?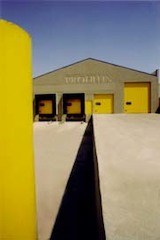 A customer minded trading and converting business is the essence of the company.
Trading: Textile fibers and wastes.
Converting : top/silver making, recycling waste (cleaning, cutting, etc ...), speciality products like polypropylene for concrete, ...
Serving: 10000 m² warehousing facilities and flexibility positions the company in line with large concerns quality requirements.
Profillin is member of:
The Vehavlas - Flax Exporters Association, the Belgian Flax Merchants Association
The CELC, Confédération Européenne du Lin et du Chanvre
The Chamber of Commerce of Kortrijk
The Centexbel, Belgian Research Center for Textiles